This past week I found myself listening to the new (and pretty disappointing) record from techno legends Porter Ricks, Anguilla Electrica – their first album in almost twenty years. It got me thinking a bit about the comeback record, that most elusive and unpredictable of albums.
It's a universal rule that there are no average comeback albums. When a band or artist makes a return after a long absence, one of two things happen. Either they miserably fail to recapture their creative spark and do nothing but damage to their reputation, or they make a triumphant return and transport us back to the golden years.
In this article I'll be taking a look at the five best and worst comeback albums of the decade so far, with an equal dosage of nostalgia, horror and surprise. Let's begin.
#5 WORST / Porter Ricks – Anguilla Electrica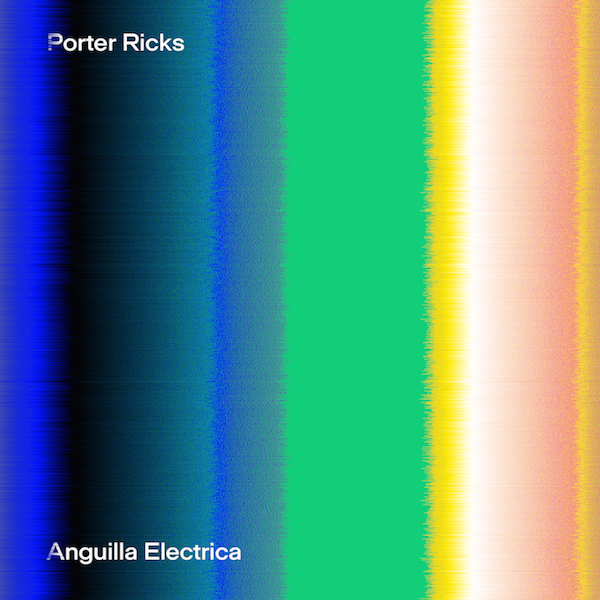 I mentioned it at the top, but Porter Ricks' Anguilla Electrica is one of the more disappointing records I've heard this year. The duo's Biokinetics is one of my favourite electronic albums of all time: a pulsating ambient techno record full of gorgeous, tectonic grooves that sound, much like the album's title, both organic and mechanical. But eighteen years since their last album, all the atmosphere and texture has been washed out to sea and what's left are a collection of hollow, predictable techno tunes. Not recommended.
#5 BEST / Slowdive – Slowdive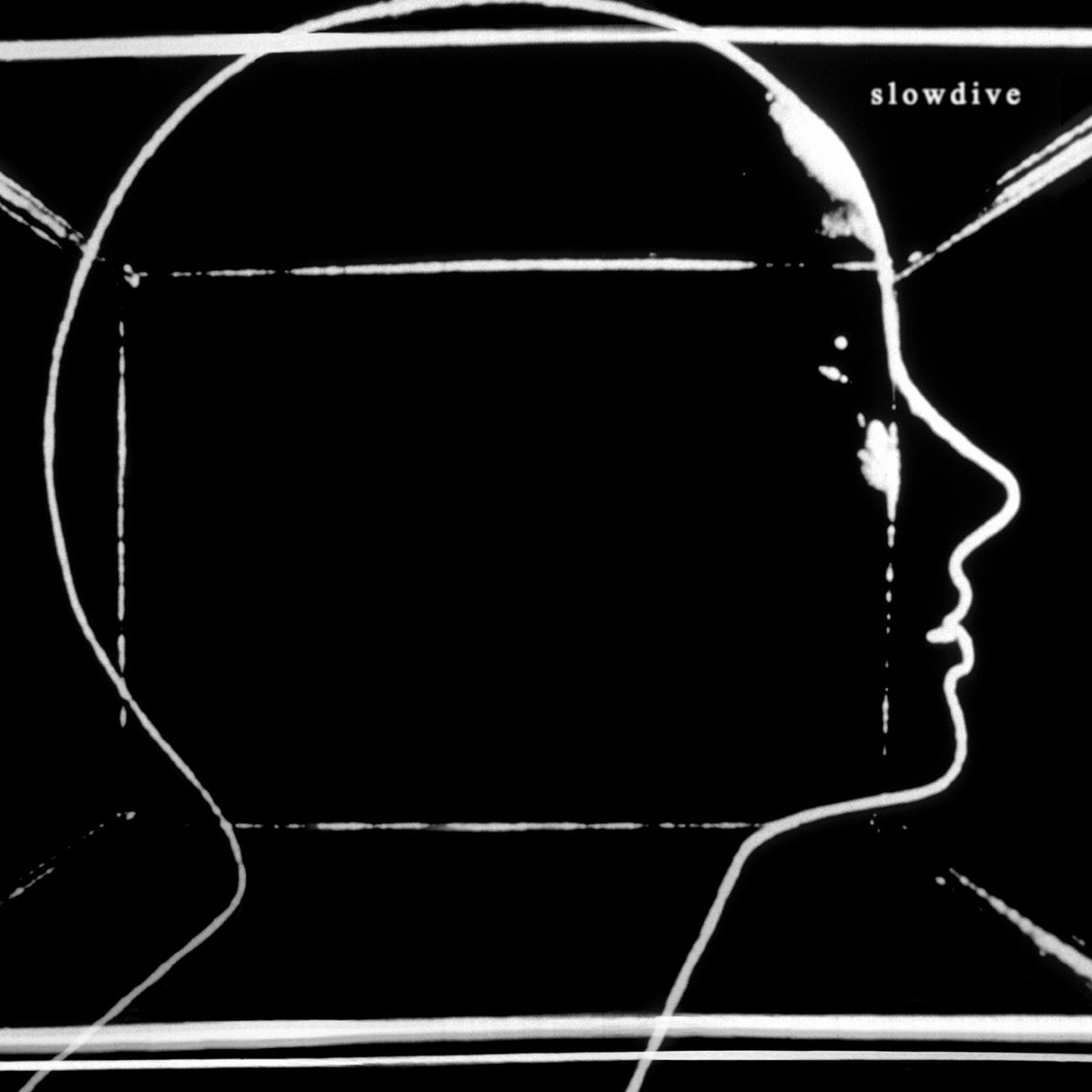 On the opposite end of the spectrum, one of the most pleasant surprises for me this year was Slowdive's self-titled record which released back in May, their first since 1995's Pygmalion. It saw the band reinvigorated with a newfound energy, seeping into loud, psychedelic space-rock tunes like 'Star Roving' as well as ethereal drifters like 'Go Get It'. The shoegaze sound has been thoroughly mined by lazy indie rock bands with plenty of loop pedals but little creativity throughout the last ten years, so it was great to hear one of the original masters return and remind us what made the sound so special in the first place.
#4 WORST / Ride – Weather Diaries

By contrast, the 2017 comeback of Ride – another one of the shoegaze Big Three – is a huge flop. On this record Ride sound exactly like one of those lazy indie rock bands I mentioned above, lacking any of the force that made Nowhere and Going Blank Again great albums. Where were the squalls of oceanic guitar noise? The weightless, floating vocal harmonies? Weather Diaries was inoffensive, unimaginative and ultimately forgettable. Next. (side note: this album was so forgettable I actually thought it was self-titled until I went back and remembered it was called Weather Diaries. LOL)
#4 BEST / Godspeed You! Black Emperor – Allelujah! Don't Bend! Ascend!
We hadn't heard from Godspeed for a decade before the band announced the surprise release of Allelujah! in 2012, and it did not disappoint. The record featured some of the heaviest moments we'd heard from the band yet, in particular the spiritual stomp of 20-minute epic 'Mladic'. But the rousing marching-band anthems of 'We Drift Like Worried Fire' were just as affecting, contrasting gorgeous string arrangements with swelling guitar feedback. Allelujah! is a fantastic addition to the band's discography, and one worth revisiting ahead of their newly announced record Luciferian Towers, set for release in September.
#3 WORST / Pixies – Head Carrier
Pixies spoiled their perfect batting average with Head Carrier. Until this 2016 comeback album, the band had only released four records, all of which were classics that have held a huge influence over the last twenty years of rock music. But this one was a tough listen: the band, and in particular frontman Frank Black, had none of the ferocity that was so essential to records like Doolittle. Many of the songs on Head Carrier were forgettable indie rock strummers with sickly sweet hooks, and in the few spots where they tried to get loud, Black sounded like an irate pensioner who'd misplaced his false teeth. Sometimes it's best to let a good thing live on in memory alone.
#3 BEST / Gas – Narkopop
Another surprise release – the return of Wolfgang Voigt's Gas project this year made me very happy indeed. The record was a fusion of sounds from throughout the man's career, combining the smoky dub techno of Zauberberg with the mystical forestry of Pop. It was menacing, absorbing and sticky, sitting comfortably among my favourite records of 2017 so far. For my full review, head over here.
#2 WORST / Cannibal Ox – Blade of the Ronin
Cannibal Ox' The Cold Vein is one of my favourite hip-hop albums of all time: a grimy sci-fi vision of a dystopian New York, full of labyrinthine rhymes and bionic beats from El-P, who has since found worldwide acclaim with Run the Jewels. It stood as Cannibal Ox' only record until the 2015 release of Blade of the Ronin, which was so sub-par it made their debut look like a flash in the pan.
The flows were dull and the delivery monotone, the beats overproduced and with none of the creative sampling El-P brought to the table. Not the most terrible album of the decade, but this one lands at #2 on my list because of how disappointing it was to realize one of my all-time favourites had lost the creative spark after just one great album, and would never reach those heights again.
#2 BEST / My Bloody Valentine – mbv
OK, I know there's a lot of shoegaze on this list. But the fact is, all three of the big 90s shoegaze bands have made high-profile returns in the last few years, probably owing to how popular the genre has proven with the next generation of alternative guitar bands. But My Bloody Valentine were always the bearer of the shoegaze crown. Loveless is a monumental achievement of rock music, its panoramic sound design and innovative textures making it quite possibly the single most influential album of the last twenty years.
So mbv – the band's 2013 comeback album, had a lot to live up to. Thankfully it didn't disappoint, bringing a quieter, wispier and more melancholy spin on the band's sound, all while bringing some new influences to the table. Songs like 'Only Tomorrow' and 'If I Am' were full of expansive warping guitar chords to match Bilinda Butcher's sorrowful vocals, while the latter half of the album found the band experimenting with the sounds of drum 'n' bass to surprisingly strong effect, creating a cacophonous noise in the process. An excellent comeback.
#1 WORST / The Dismemberment Plan – Uncanney Valley
Oh, god. I wish this album didn't exist. Sadly, Uncanney Valley is all too real. The Dismemberment Plan's Emergency & I is, like many other albums I've mentioned above, one of my favourite albums of all time. It's twisted, anxious, ecstatic, unpredictable, and disjointed in all the best ways. But Uncanney Valley, the band's 2013 comeback, is a fucking trainwreck.
In place of the intricate guitar work and hectic drums, Uncanney Valley is loaded front to back with painfully flat butt-rock grooves, numbingly repetitive lead melodies and some very, very questionable vocals. Frontman Travis Morrison's lyrics have always been highly confessional, but I didn't realize until I heard this record just how close they were teetering on the edge of a Void of Cringe.
"You hit the space bar enough and cocaine comes out / I really like this computer / I'm like a fat man on drugs / Drowning in hugs / You know I love the lovin'". What…the…fuck is this? And those are the very first lyrics of the album. What a way to set the tone. If you force yourself through the rest of the record, you'll find even more nuggets of wince-inducing horror, and plenty of sappy, insipid songs with no structure or direction.
Perhaps the crown jewel turd, though, is the hilariously deluded album commentary which the band put up on Spotify. This extra feature, which I suppose was originally for the poor souls who paid for a deluxe edition, features the band members offering thoughts and explanations on each of the album's songs. Of the sixth track, 'Lookin', Travis says: "I think it's some of the best lyrics I've ever written…and it's the [track] that when I look back I say 'wow, I can't believe we did that'". You and me both, Travis, but not for the same reasons.
#1 BEST / A Tribe Called Quest – We Got it From Here…Thank You 4 Your Service
If anyone was making a blueprint for the comeback album, they should look no further than A Tribe Called Quest's latest and last record, which was my album of the year for 2016. On this album, the Tribe came out of nowhere and dropped one final jazz-rap gem that reminded us of everything that made the group so excellent, while updating their sound just enough to fit the landscape of modern-day hip-hop.
The rhymes were tighter than ever, the beats lush and spacious, the features impeccable, and the song topics as relevant and up-to-date as any comeback album I've ever heard. We got it from here found them taking on politics, Trump, racism, music, and their own immortal legacy with finesse and some head-spinning wordplay.
More than anything else, it sounded like they were having a great time doing it. It was evident throughout that the Tribe didn't reunite for money, or for fame. They reunited for the love of doing it, and to show the music world they still had the fire to make one more great album. Then they bowed out with grace.
On the album's second track, Phife Dawg asks the question: "who can come back years later, still hit the shot?" Not everyone can, though many have tried. Some artists just didn't know when to stop, while other made more successful returns. But in the end, no-one came back quite like the Tribe.